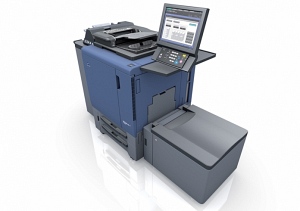 Large-format printing
Large-format printing has today become an integral part of signmaking. The Mimaki JV3 printer allows us to print on self-adhesive films, banners, paper for Citylights, billboard paper, fabrics, bunting cloth, netting, stiff PVC and other materials. Even without laminating, this kind of printing is suitable for outdoor use. Large-format printing is our speciality. We can provide you with high quality prints at great prices. The large-format Mimaki JV3-160SP solvent printer is a professional, six-colour or four-colour printer for long-life outdoor prints. It is equipped as standard with newly developed solvent inks with high UV stability. It is suitable for printing directly onto vinyl self-adhesive media, PVC banners etc. The materials do not require any surface coatings.
Basic properties
Print resolution up to 1440 dpi, the print head uses variable dot technology.
Print speed up to 32m? at a resolution of 360 x 360 dpi and with four-colour printing (2xCMYK).
The new type of solvent ink allows for printing on media without any kind of surface coatings (ordinary self-adhesive sheets, banners etc.).
The prints are resistant to UV radiation for 2 years without laminating.
We supply the printed material in accordance with your proposals and template, or we can make the graphics design in accordance with your request.